Empathy
Most importantly, we know our customers well. We understand their current requirements and anticipates their future needs. We are flexible in sample development (4-7 working days) and bulk delivery (7-14 working days). We understand that customers will have small and large quantities and we are comfortable working with our current customers in this manner as we do not expect customers to give us only large orders and not small ones.。
Quality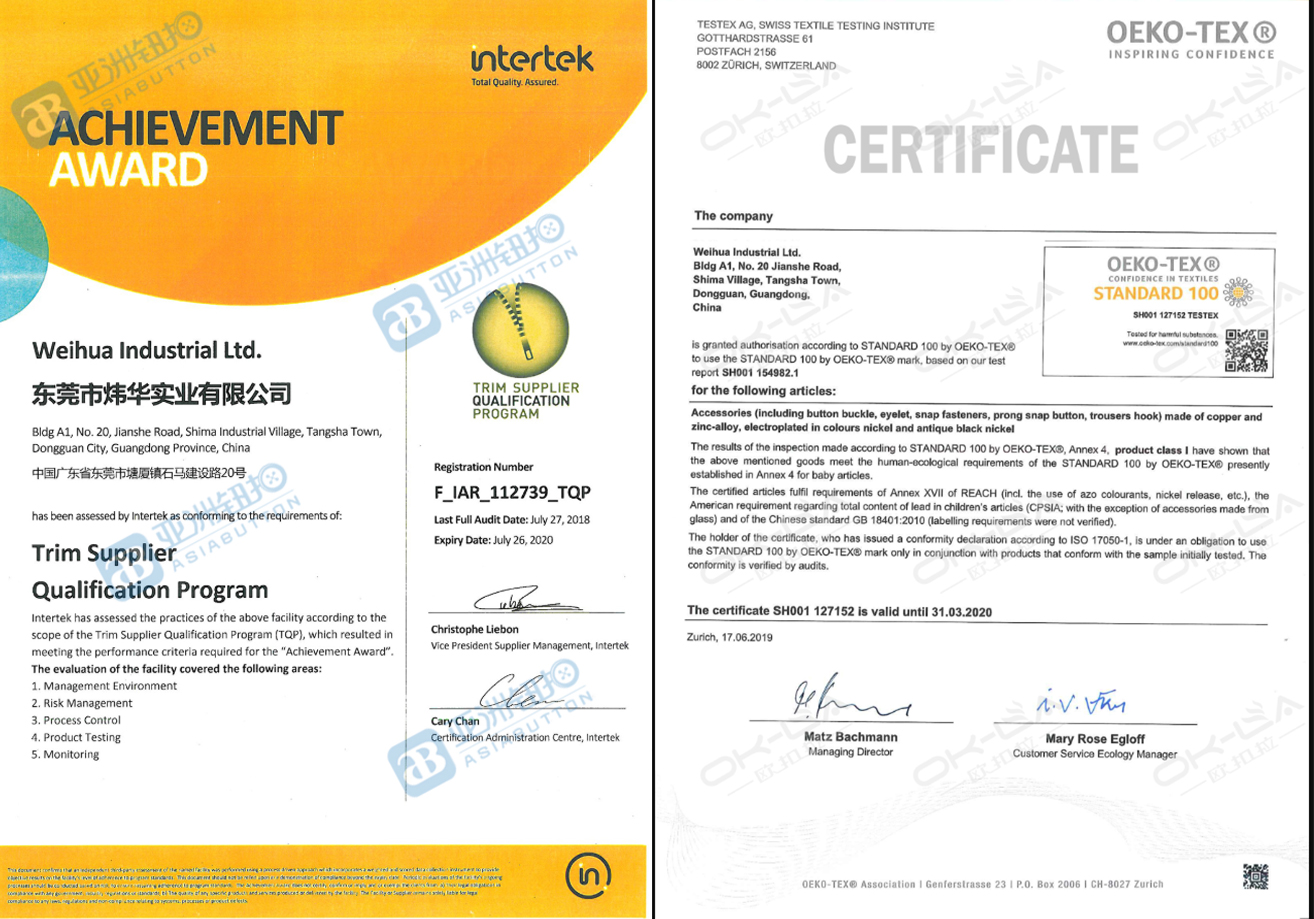 Our buttons can meet the high standards and requirements of international brands. We have our in-house testing equipment's and therefore, all products are tested before shipping to customers. Weihua Industrial Limited/AB Asiabutton is using SAP management software to integrate all information in our computer systems in order to provide better customer interaction in real time. We have been successfully awarded the Oeko-Tex Standard 100 (Certificate No: SH001-127152), Class 1 for baby articles, which have shown that the above-mentioned goods meet the human-ecological requirements of the standard presently established. We are also certified by Intertek for conforming to the scope of the Trim Supplier Qualification Program (TQP) (Certificate No: F_IAR_112749_TQP), which covered the following areas such as: Management Environment, Risk Management, Process Control, Product Testing and Monitoring.
Why work with Us?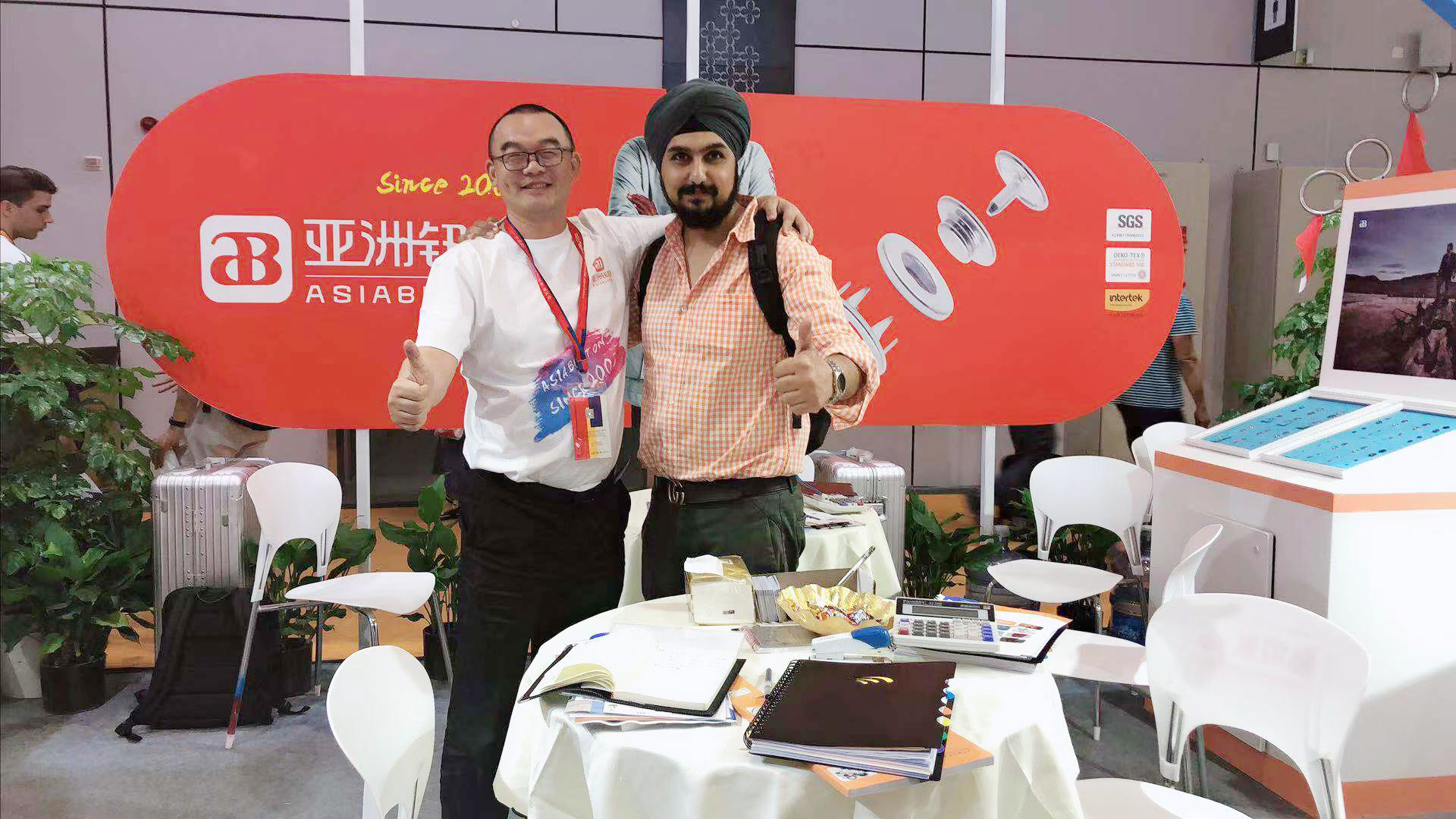 Our company is located China and we are geographically close to many apparel producing countries such as India, Bangladesh, Burma (Myanmar), Cambodia, Laos, Indonesia, Philippines, Thailand and Vietnam. We also have offices in Hong Kong, Malaysia, Indonesia, India and Cambodia. Thus, this makes us easier to follow up with customer in these locations. We are nominated by clients such as Gap Inc, Target, NEXT, Macys Merchandising Group & etc.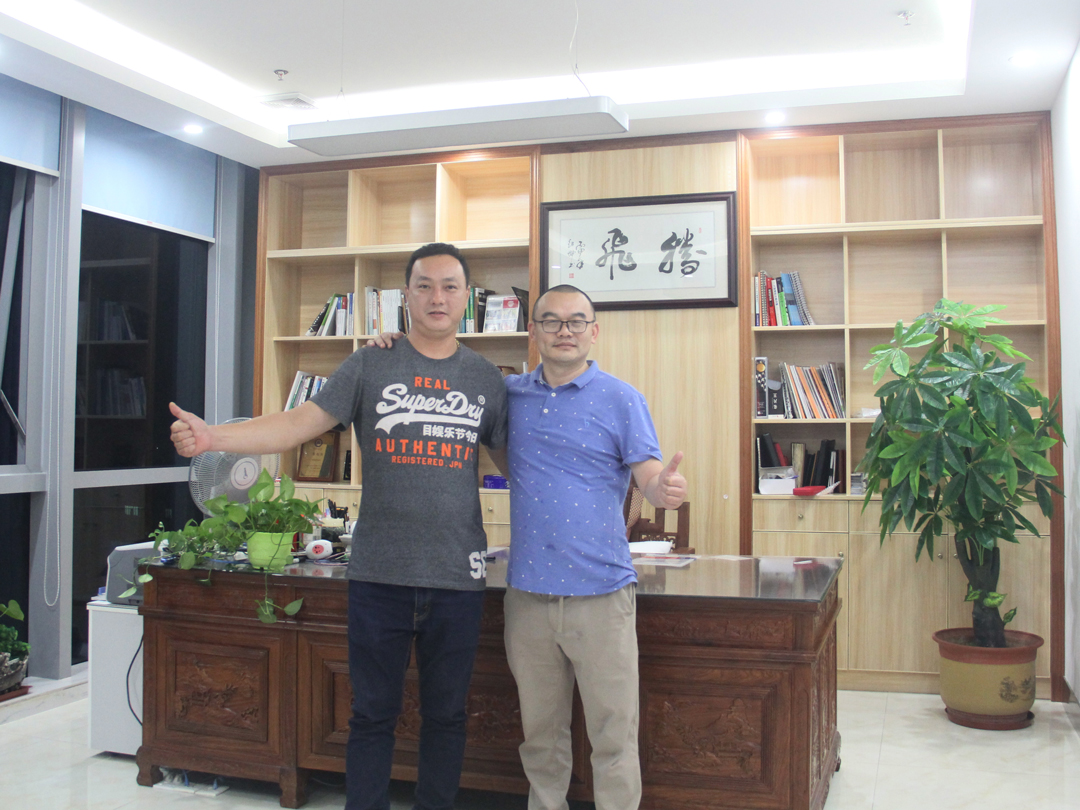 Statement of Capabilities
We manufacture and supply various types of button to the apparel and related industries. In addition, we also provide value-added services such as designing and consultation. We have a dedicated team of professional designers that will work closely with you to produce creative designs. In short, we are your one stop metal button supplier and solutions provider.